Fallout 3 is a post-apocalyptic computer and console semi-open ended, action role-playing game developed and published by Bethesda Softworks as the third installment in the Fallout series and a sequel to Interplay's Fallout and Fallout 2. It was released on October 28, 2008 in North America, on October 31, 2008 in Europe and on December 4, 2008 in Japan. It is available on the PC, Xbox 360 and PlayStation 3.
The game takes place in the year 2277, 200 years after the Great War, on the East Coast of what used to be the United States of America, mostly in Washington, DC, Southwest Maryland, Eastern Pennsylvania and Northeast Virginia. The game play features include real-time combat and first or third person perspective, in contrast to the previous games, which were turn-based and isometric.
Minimum requirements
Windows XP/Vista
512MB System RAM (XP)/ 2GB System RAM (Vista)
2.4 GHz Intel Pentium 4 or equivalent processor
Direct X 9.0c compliant video card with 256MB RAM (NVIDIA 6600 or better/ATI X850 or better)
Recommended requirements
Intel Core 2 Duo processor
2 GB System RAM (XP)/ 4GB System RAM (Vista)
Direct X 9.0c compliant video card with 512MB RAM (NVIDIA 8800 series, ATI 3800 series)
Screen Shoot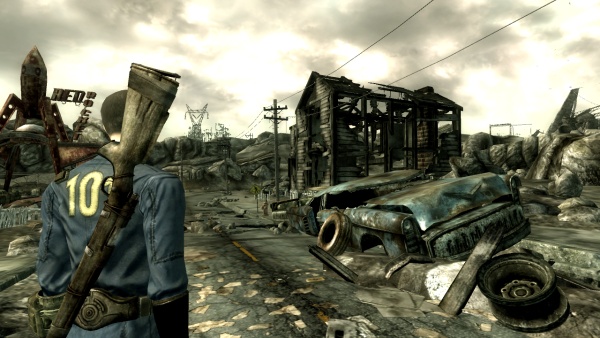 Via Mediafire
READ MORE >> ""